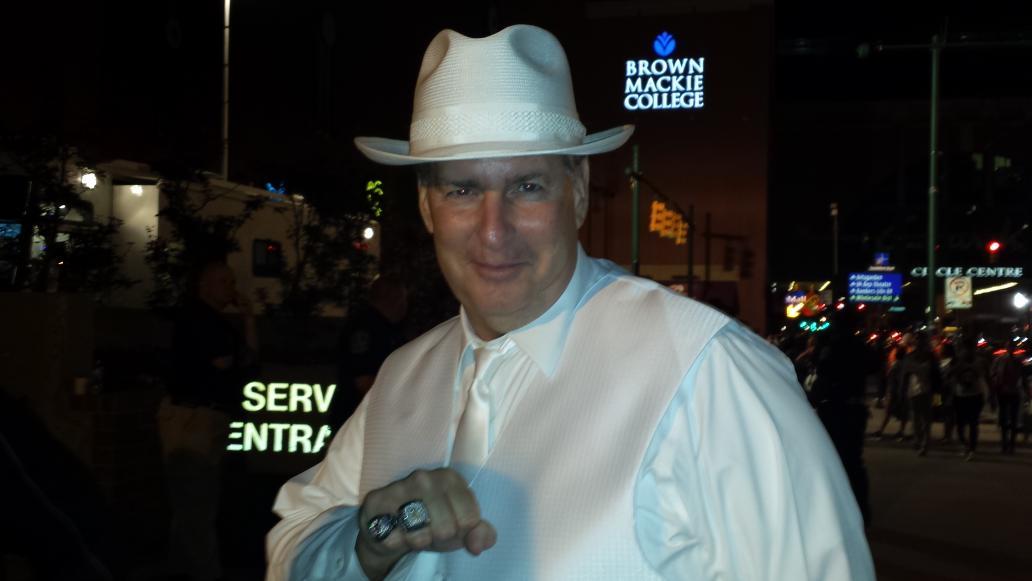 The former mayor of Indianapolis, Greg Ballard, is still searching for a job, and he has apparently set his sights on the Ivy Tech presidency opening that Lt. Gov. Sue Ellspermann just agreed to give up her job for a chance at assuming according to the
Indianapolis Star
. It also looks like U.S. Rep. Susan Brooks might be interested in the job as well. She previously served as the school's general counsel.
Ballard declined to comment, but a source close to the former mayor said he had not formally applied for the job.
"I am told that he will," Dora said. "I look for him to put his letter in and his resume. I've been told he's considering it."
Dora declined to provide any details about a possible congressional candidate.
"I've only heard that a congressperson is interested," he said.
Some sources have speculated that U.S. Rep. Susan Brooks, a former general counsel for Ivy Tech, could be interested.
A spokesperson for Brooks said the congresswoman has not applied for the job. Spokeswoman Kristin Johnson said she was not able to immediately reach Brooks to ask whether Brooks might apply before the deadline of March 15.
It's funny because a knowledgeable source told Advance Indiana over the weekend that Ellspermann was far from locking up the Ivy Tech job, which she must have presumed was her job for the asking when she agreed to resign as lieutenant governor so Eric Holcomb could be named to that position. I wonder what happens if she gets beat out by one of the other candidates?