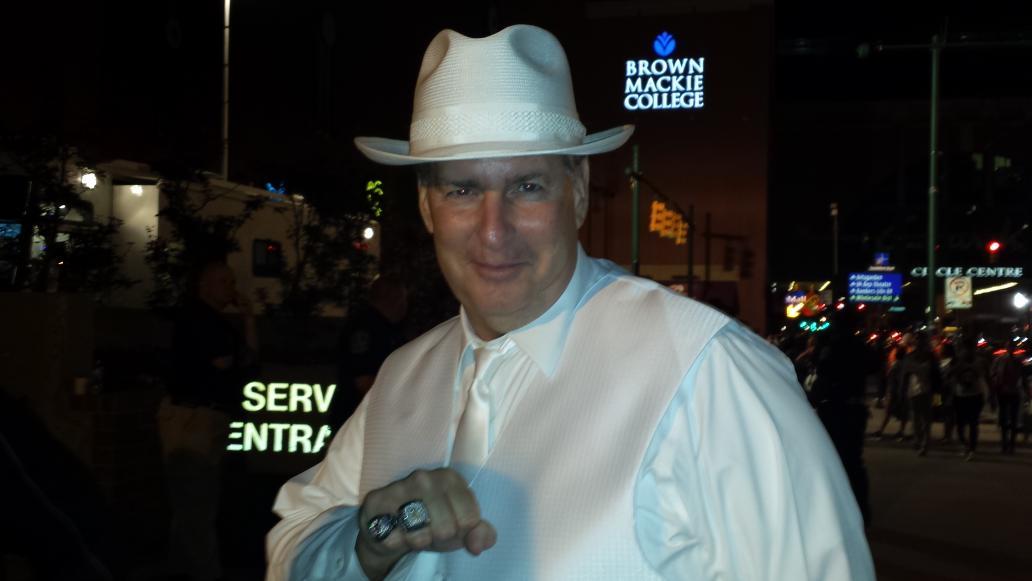 This final year of Greg Ballard's second term as Indianapolis mayor is proving to be filled with pitfalls for the city's taxpayers that will cost us dearly for decades to come. To describe Ballard as being Rod Blagojevich on steroids is an understatement. Unfortunately, Indianapolis taxpayers have no prosecutors on our side to stop the corrupt madness that is taking place in plain sight in the closing months of this nightmare. If we had the equivalent of what Chicago has, the man would have long ago been hauled out of the City-County Building in handcuffs.
Today brings news that Ballard has cut a deal with the French company he encountered during one of his many overseas junkets paid for by his bag men to steal money from parking meter revenues intended to be used for infrastructure improvements in the areas of the city served by metered street parking to construct electric charging station's for Bollore's privately-owned electric car sharing service. Ballard's original plan to force IPL's electric utility customers to pay for the electric car sharing program was shot down by the Indiana Utility Regulatory Commission. Now he's stealing parking revenues intended for other purposes to make city taxpayers subsidize the privately-run car sharing business.
According to an
Indianapolis Star report
, Ballard plans to divert $6 million in parking meter revenues to subsidize the supposed $13 million cost for installing electric charging stations. That doesn't include the money the city will have to reimburse the private parking meter company for revenues it will lose from displaced paid parking spaces taken up by Bollore's Blue Indy electric car sharing program. Incredibly, the Ballard administration claims the "investment" in the private company's electric charging station constitutes "infrastructure" improvements. This is the same mayor who just vetoed $4.7 million in spending for needed replacement police cars and other public safety needs because he claimed funds weren't available, even after city taxpayers were hit with another 10% income tax increase in January. The council overrode that veto by a 28-1 vote, the first mayoral veto override in the history of UniGov.
This latest boondoggle comes on the heels of the Ballard administration's idiotic agreement for
a $32 million, 7-year lease agreement
for a fleet of electric cars with a completely untested company, Fleet Vision. There were serious questions about whether the administration violated state procurement laws by failing to put the lease agreement out for pubic bid. Public safety employees have complained the cars are completely impractical because they have no trunk space, forcing law enforcement officers to leave weapons unsafely stored in their cars just a quick smash and grab away from a thief's hands. Advance Indiana has been hearing rumors about other nefarious goings-on that accompanied the Fleet Vision lease agreement. If anyone has more information on this, please contact us. Those we have entrusted to investigate public corruption have abandoned us so it's up to us to expose those using government as their personal profit center for shady deals that have no demonstrable benefit to the public.