Joan Rivers is
talking out loud
about what many of us have known for a long time after officiating a same-sex marriage ceremony in New York earlier this week. I'm sure a full-court press is now underway to ensure that Joan Rivers never works in this town again.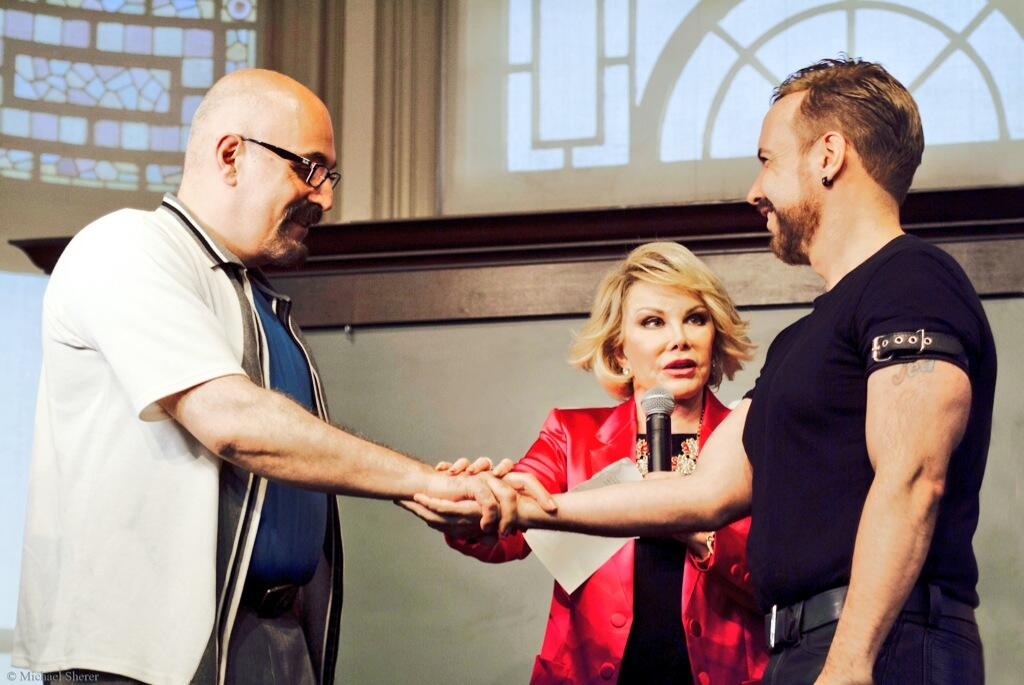 UPDATE: Rivers
isn't apologizing
as the big media very slowly decided whether to tackle her controversial remarks. If anything, she doubled down on her claims. Through her spokesperson she released the following statement::
'I think it's a compliment. She's so attractive, tall, with a beautiful body, great face, does great makeup.
'Take a look and go back to La Cage Au Follies (sic). The most gorgeous women are transgender.'
I think this is a "politically incorrect" attack on me because I'm old, Jewish, a woman and a "hetty" - a heterosexual,' the statement continued. '
And I plan to sue the reporter who, when he turned off his camera, tried to touch me inappropriately on the a** - luckily he hit my ankle.' Adding: 'Read the book ... if you think that's silly, wait to (sic) you see what I say about FDR and Eleanor!' The plug was for Rivers' new memoir Diary Of A Mad Diva, currently in book stores.