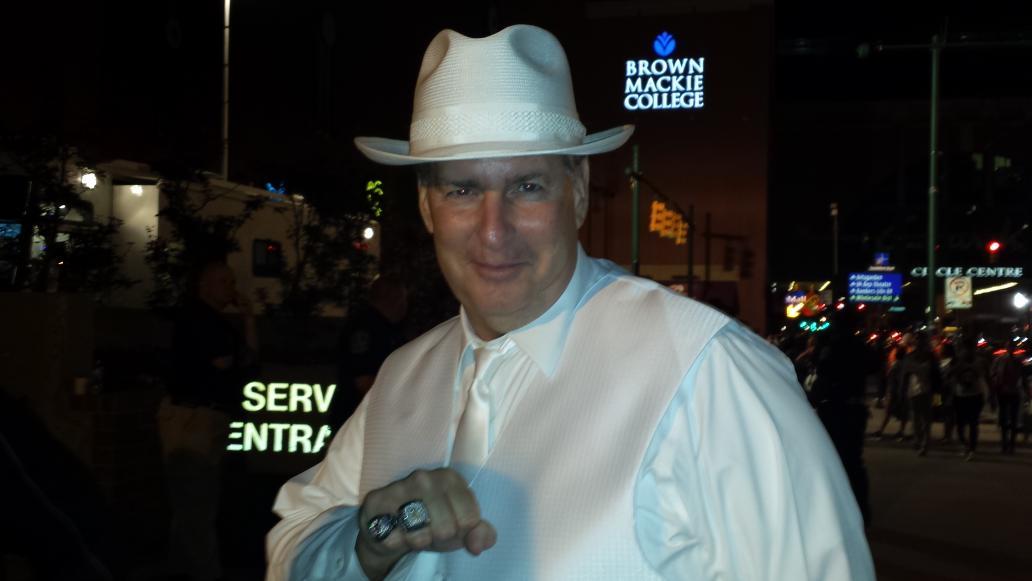 Indianapolis' reputation is being damaged, alright, but not for the reason our extremely corrupt Mayor Greg Ballard claims it is being damaged. Ballard complained during an
interview with WFYI
today that the council's lawsuit against the
illegal, electric car lease agreemen
t with Vision Fleet and the
questions council members and its attorney are now raising
about the illegal monopoly business he awarded to Blue Indy for an electric car sharing service are having a lasting negative effect on the city.
"What is odd, is I seem to have the only set of Democrats in the entire country who are against clean transportation, which I find a little funny," Ballard said in an interview with WFYI.
Ballard says the council is sending a damaging signal to the business community. "The net effect of this is, if you're a business and you want to come to Indianapolis, do you have to go through this mess? That's the problem," he said.
Ballard argues the council was fully aware of the process in bringing Vision Fleet and Blue Indy's owner Ballore to the city. He says they're playing election year politics by crying foul over the programs so late in the process.
That is an outright lie, Greg. It's not just Democratic council members asking questions about your illegal contracts. Most of the Republican council members have abandoned their support of you on these matters. Furthermore, nobody but you, a handful of your senior staff members and the political insiders who are poised to make tens of millions of dollars at the expense of city taxpayers knew what the hell was behind either the Vision Fleet or Blue Indy contracts. Both were executed in the shadows, and both involved the flaunting of numerous state and city laws. You have actually stolen valuable city property worth tens of millions of dollars to benefit Blue Indy's car sharing service. You and members of your administration have committed multiple felonies for which you should be imprisoned if there was actually an honest prosecutor in this town who would get off his ass and do the job he took an oath to fulfill. There's no other city in American where you can walk out the door with tens of millions of public dollars and nobody will ask you any questions. The media in this town will actually aid and abet you in the public theft.
Let the world know that we have the most corrupt mayor in all of America. He operates on the down low and is on the take. He's currently circulating his resume' in search of a post-mayoral job. Anyone considering hiring this pathetic excuse for a man needs to do their due diligence. He is not a man of his word, and he's certainly not a man of honor or integrity. He's the dumbest man in the room who thinks he's the smartest man in the room. Our city will be paying for decades to come for the fleecing he has done for the benefit of his political cronies. The day his sorry ass leaves his office on the 25th floor of the City-County Building for the last time can't come soon enough for the people of this city.