ATTENDS NEW YORK YANKEES GAME-SPENT $24,000 ENTERTAINING AT GAME
Gov. Mike Pence
took a quick trip to New York City
this week with a "delegation of Hoosier business leaders and economic development professionals" in an effort to coax businesses to relocate to Indiana to escape the "high-tax metropolitan area." The pork barrel Regional Cities Initiative approved by lawmakers this past session seemed to provide an extra impetus for the trip for some reason. Oddly, the only business leaders from Indiana who accompanied Pence and eight economic development staff folks on the trip are all executives at public utility companies. Those utility executives included: NIPSCO's Don Babcock, Indiana Michigan Power's Jim Finan, Duke Energy's Bill Petranoff, Hoosier Energy's Jeff Quyle and the Indiana Municipal Power Agency's Susan Reed. IEDC staff posted pictures of Pence in a corporate suite at a New York Yankees game where the home team was taking on the Boston Red Sox.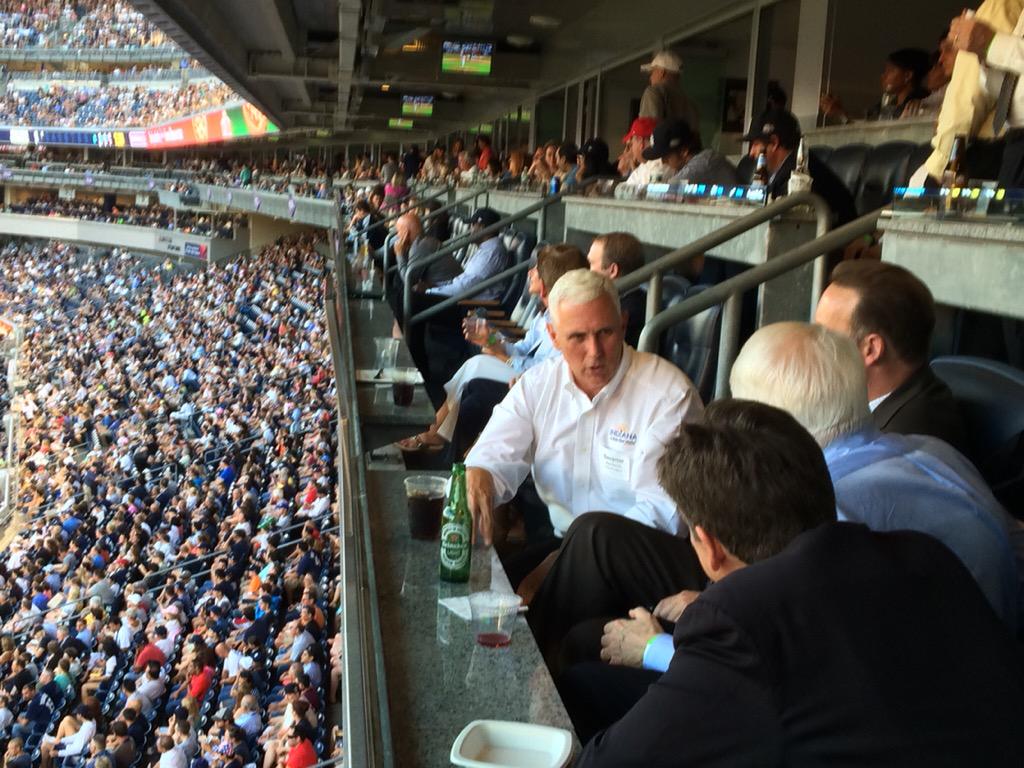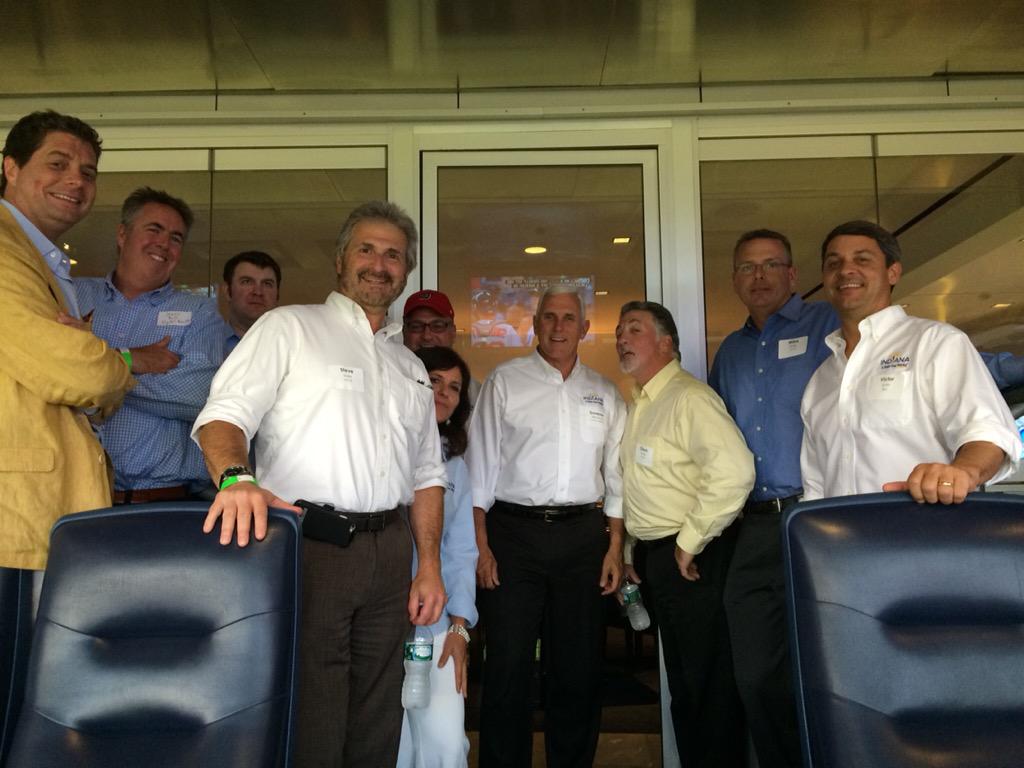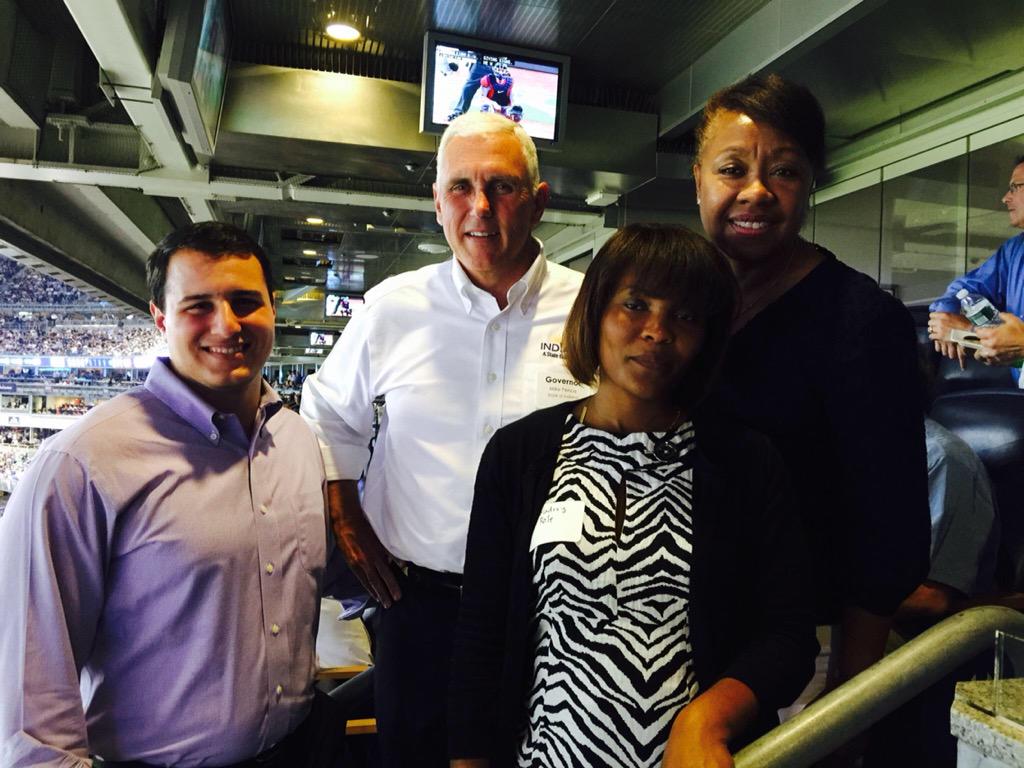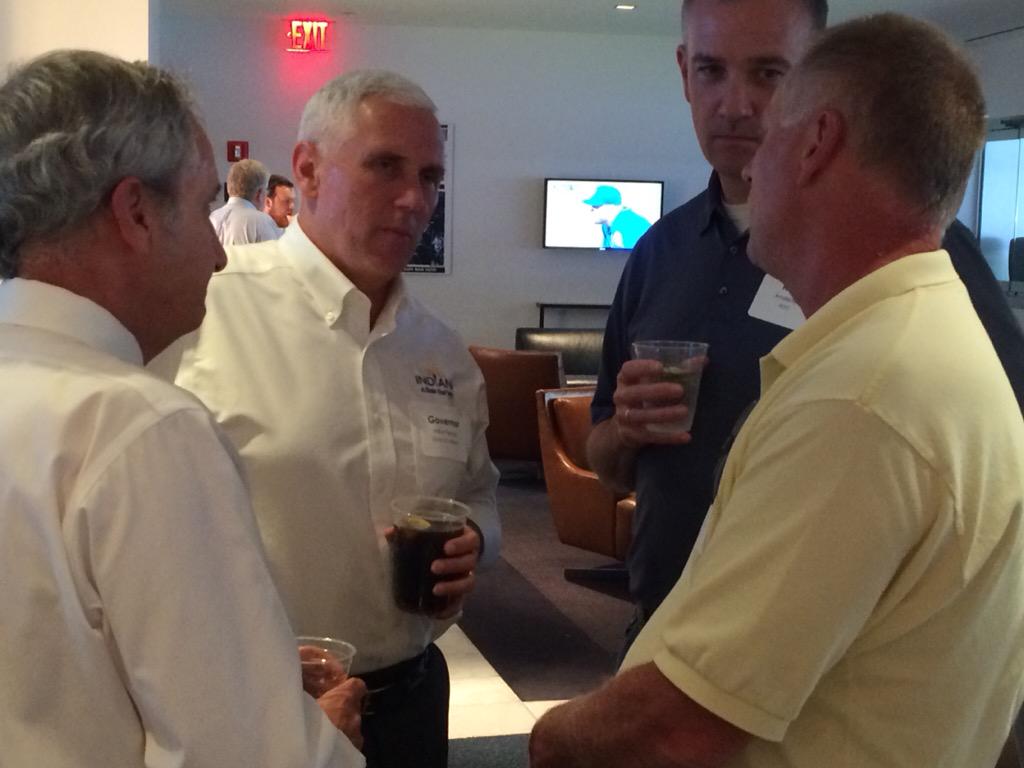 Why is Indiana spending $50G's going to ball games in Chicago, NYC and Atlanta (of all places)?

https://t.co/T5gtLLXgdr

— Amos Brown (@Amoswtlcindy) August 6, 2015
UPDATE: The IEDC
told the Indianapolis Star
it spent $24,000 hosting business people at the New York Yankees baseball game outing during his trip to NYC. The tab covered the cost for 65 people to attend the event. Another $6,500 was spent on travel-related expenses. The IEDC says private donors picked up the tab for Pence's travel expenses, a highly unethical move that permits business interests to buy access and political favors from the governor. Nowhere in the Star article does it mention that only public utility executives were among the business leaders who accompanied Gov. Pence on the trip, in addition to the economic development staff members who traveled with him.