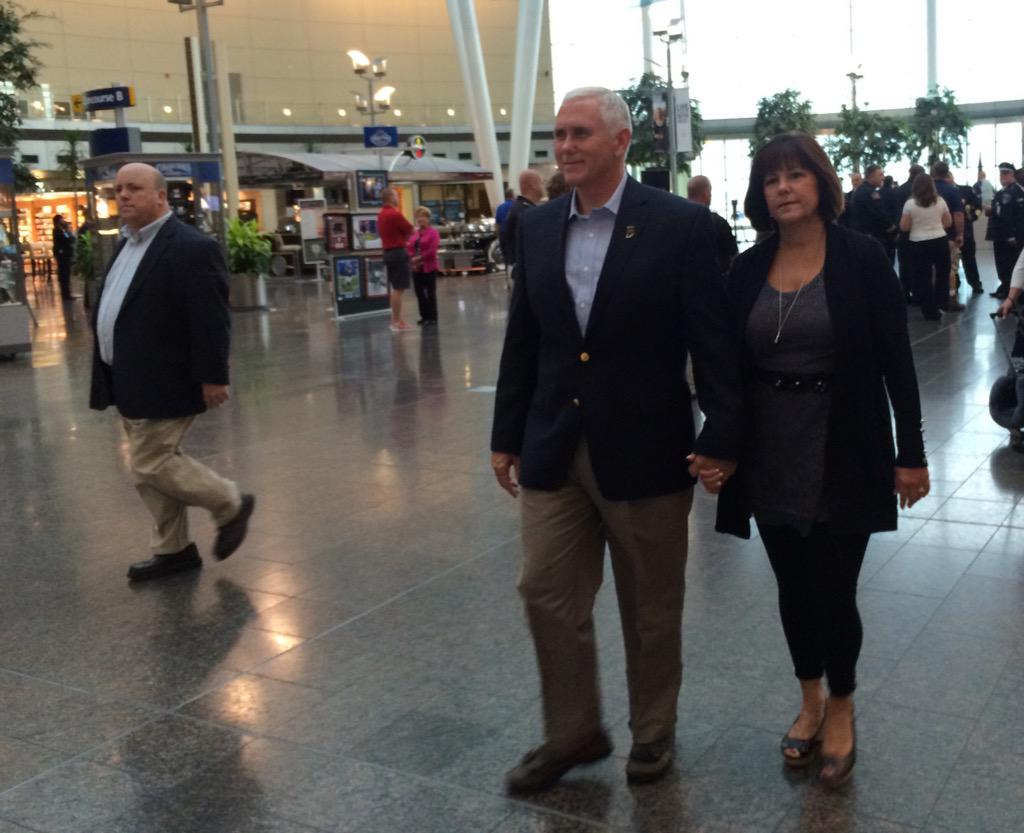 Gov. Mike Pence loved taking foreign junkets when he was a member of Congress, and he's kept pace with his globe-trotting ways as a congressman since he became Indiana's governor. He and his wife, Karen, left today on his second trip to Japan since becoming governor. A delegation of 35 people will accompany him on the trip, many of whom purchased their seats on the trip with big donation's to the IEDC's foundation so they can rub shoulders and talk shop with him out of the media's eyes while the first couple enjoys free accommodations at 5-star restaurants and hotels during their travels. Those granted the privilege of joining Gov. Pence on the trip to Japan including the following:
Victor Smith, Indiana Secretary of Commerce
Steve Akard, Indiana Economic Development Corporation (IEDC)
Marvin Blade, Duke Energy
Kai Chuck, IEDC
James Finan, AEP/Indiana Michigan Power
Clayton Force, Force Construction
Harold Force, Force Construction
Abby Gras, IEDC
Harold Gutzwiller, Hoosier Energy
Bill Hanna, Northwest Indiana Regional Development Authority
Jason Hester, Columbus Economic Development Board
Melanie Walker Hart, Japan-America Society of Indiana and Tsuchiya Group NA
Rebecca Helmke, IEDC
Christina Householder, Cass County Economic Development
Larry Ingraham, Ingraham & Associates
Michael Kern, Gaylor Inc.
Theresa Kulczak, Japan-American Society of Indiana
James Lienhoop, City of Columbus
Cynthia Madrick, Cornerstone Environmental, Health and Safety Inc.
Kendall Millard, Barnes & Thornburg
Mark Miller, Cornerstone Environmental, Health and Safety Inc.
Sara Miller, Old National Bank Paul Mitchell, Energy Systems Network
Brenda Morrissey, Office of the First Lady
Peter Morse, Barnes & Thornburg LLP
Hide Niiyama, Barnes & Thornburg LLP
Yukihito Ozaki, Force Construction
Richard Pease, Pease International Ventures
Jim Plump, Jackson County Economic Development Corporation
Tom Prather, DEEM LLC
Susan Reed, Indiana Municipal Power Agency
Michael Roeder, Vectren Corporation
Paul Roland, IEDC
Dale Stackhouse, Ice Miller LLP
William Stephan, Indiana University
Thomas Zupancic, DEEM LLC