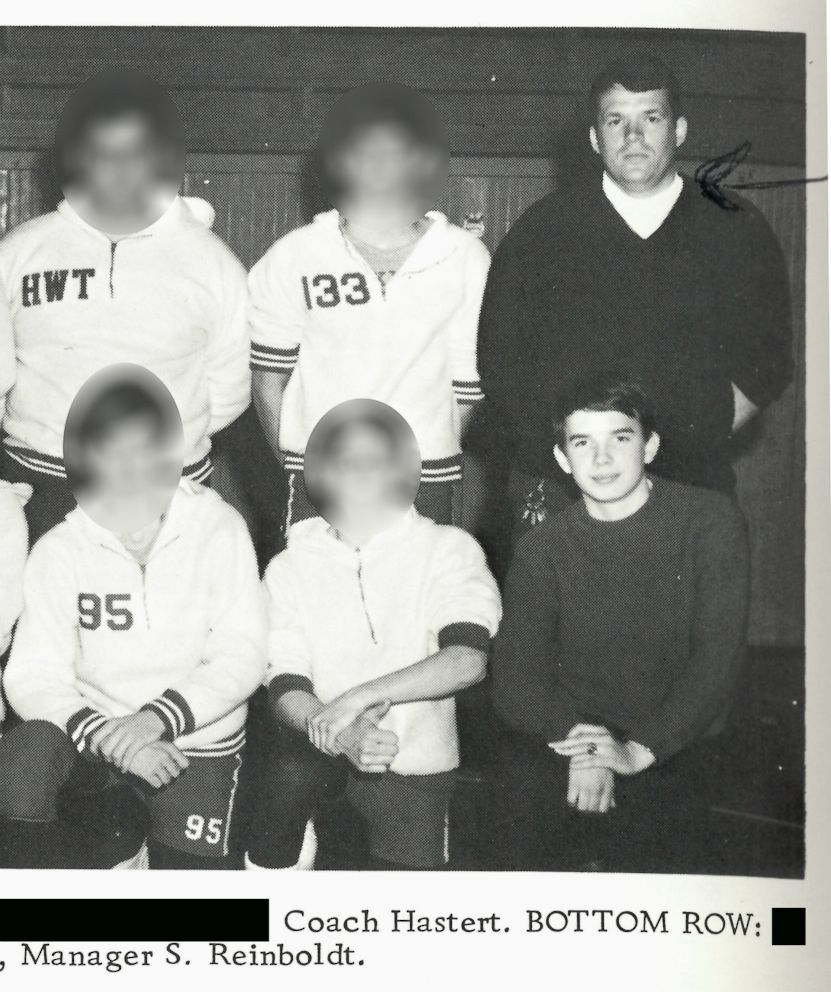 Reinboldt with Hastert and other Yorkville wrestling team members
ABC News has
a bombshell story
about a high school student whose family members claim former House Speaker Dennis Hastert sexually abused him throughout his four years of high school where Hastert served as a teacher and wrestling coach. The alleged victim, Steve Reinboldt, who was gay, died of AIDS in 1995. Reinboldt's sister, Jolene Burdge, says she first learned of her brother's sexual abuse in 1979 before Hastert first entered politics.
Her brother had been out of school for eight years when he first came out to her as being gay and told her his first sexual experience was with Hastert. Reinboldt had served as the wrestling team's equipment manager all four years of high school. "He took his belief in himself and his kind of right to be a normal person," Jolene said. "Here was the mentor, the man who was, you know, basically his friend and stepped into that parental role, who was the one who was abusing him… He damaged Steve I think more than any of us will ever know."
Jolene had tried for years on previous occasions to expose Hastert's sexual abuse of her brother by reaching out to news organizations, including ABC News without success. She said she was angered when Hastert showed up to her brother's funeral visitation. Investigative reporter Wayne Madsen wrote during the 2006 House page scandal that Hastert had sexually abused high school aged-boys from his time at Yorkville High School, but his reporting was dismissed derisively by other members of the mainstream media at the time.
The first time anyone formally agreed to sit down and discuss her brother's case with her was when FBI agents called and asked to discuss it with her just weeks ago."That's when I just kind of lost it and said, 'Oh my God, I can't believe – I never thought I was going to get this phone call… I thought it was over,'" she said. The man at the center of the probe involving hush money Hastert paid to the victim has yet to be identified.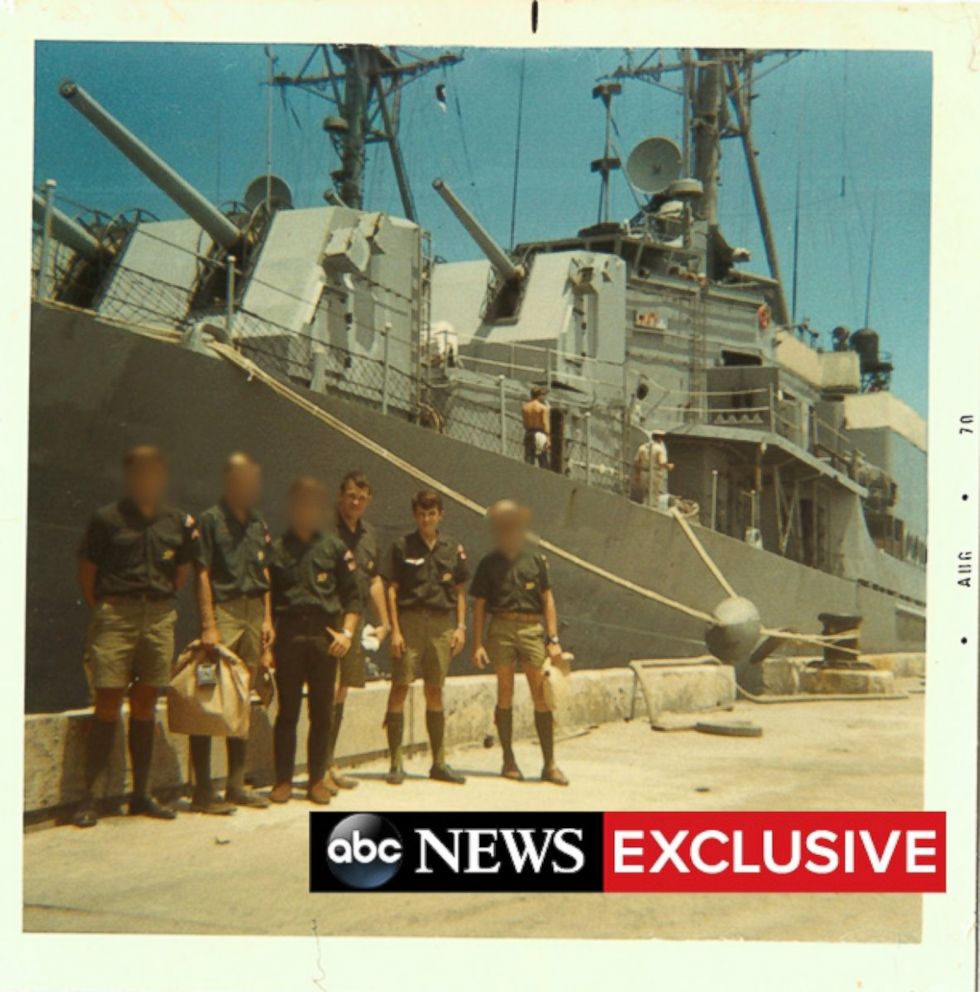 Hastert with Reinboldt and Explorers troop on trip to Bahamas