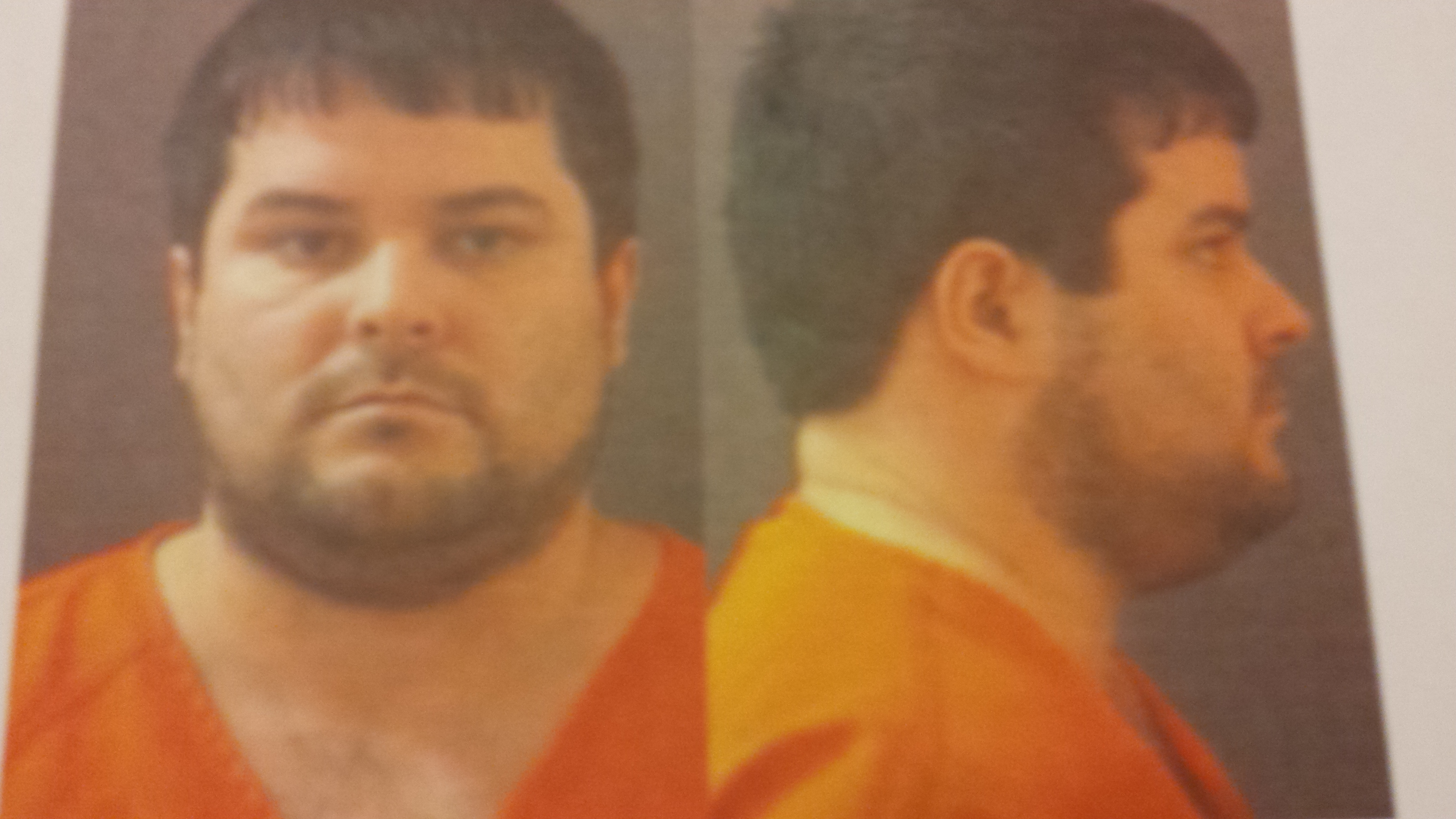 The Indianapolis news media isn't going to help you out in learning about the troubled life of former Indianapolis Motor Speedway CEO Tony George's brother-in-law that led him to Israel where he has been
arrested on charges of plotting to blow up Muslim holy sites
after first turning down an offer to participate in an assassination plot against President Barack Obama last year, but we won't hide the ugly truth from you. It turns out that 30-year old Adam Livvix, the younger, half-brother of Tony's wife Laura George, had a warrant out for his arrest stemming from a 2008 felony drug arrest in Hamilton County, along with a lengthy arrest record elsewhere in Indiana and Illinois. He also had pending felony theft charges against him in Morgan County that the prosecutor has yet to prosecute.
Hamilton Co. court records show Livvix was charged with felony and misdemeanor drug charges on August 24, 2008 related to the possession of marijuana and released after posting a $5,000 cash bond. Livvix was provided a public a defender to defend him in the case. His case was originally scheduled for trial in November of that year but was continued due to a congested court calendar. In March 2009, an arrest warrant was issued after Livvix failed to appear in court. He appeared in court the following month after his arrest. After more continuances, Livvix changed his plea and accepted guilt for a single felony count. He was sentenced to 730 days in jail, all but 40 days of which was suspended. His case was re-opened in October, 2011 for a probation violation, and he was eventually ordered to complete 120 hours of community service. His case was re-opened again in January 2013 for a second probation violation. A warrant issued for his arrest remains outstanding.
In May 2013, the Morgan County Prosecutor's Office charged Livvix with two felony counts for receipt of stolen property and theft. Those charges came two months after Israeli authorities allege Livvix entered that country on a tourist visa, which he later overstayed before his arrest last month on charges he had purchased stolen weapons from an Israeli soldier for the purpose of blowing up holy Muslim sites in Israel. Court records don't indicate any other activity beyond the initial charging information.
The Terre Haute Tribune-Star has a
lengthy story today
that discusses Livvix' relationship with Tony George's family as first reported on this blog. You can tell the Hulman-George family no longer owns their hometown newspaper. The newspaper confirms George is married to Laura Livvix, the half-brother of Adam. The Tribune-Star confirms our report of Livvix and his brother, Tyler, inheriting control of their late father Darrell's business, Custom Films, a plastics manufactuer in Marshall, Illinois. The Tribune-Star notes that Livvix' half-sister, Laura George, inherited a 16% stake in the company compared to the controlling 52% interest inherited by Adam and Tyler. The brothers ran the company into the ground despite the best efforts of long-time employees and the sisters to save it from their ruin.
The Tribune-Star recounts the fact that Livvix' grandfather, Fred Grabbe, is serving a life sentence for murdering his grandmother, Charlotte Grabbe, as well as the unsolved murder of his uncle, Jeff Grabbe, whose body was discovered floating in the Pacific Ocean off of Seal Beach, California during his father's murder trial three decades ago. Police believed Jeff's murder may have been linked to drugs, although some speculated his father had ordered a hit on him in retaliation for pressing the prosecution of him for his mother's murder. The Tribune-Star also points out that Livvix' grandfather, Everett, a Marshall farmer, was murdered by two Terre Haute men in 1975. Discussing Livvix' lengthy criminal record, the Tribune-Star writes:
He has extensive arrests records in Crawford, Coles and Clark counties in Illinois, mostly misdemeanor and traffic offenses.
He had eight arrest records in Crawford County, including a charge of theft dismissed in 2006. Instead, a civil judgment of $16,386 was made against him in favor of the First National Bank in Olney. In Coles County, he had nine arrests, and in Clark County he had 15 arrest records, including misdemeanor and traffic offenses.
He also has a criminal record in Indiana, including Terre Haute, where he was held in the Vigo County Jail five times from 2006 through 2011.
In 2009, he pleaded guilty to a class-D felony of theft. He was sentenced to three years in prison, which was suspended. He was placed on probation and given credit for serving 198 days in the Vigo County Jail. In 2011, he pleaded guilty to a misdemeanor charge of reckless driving. He was sentenced to 180 days in jail, which was suspended. He was placed on informal probation for 363 days.
The Tribune-Star asked Clark Co. Sheriff Jerry Parsley for his reaction to Livvix' arrest. "Parsley said he had fielded several calls from Marshall residents after news of Livvix's indictment in Israel." "This has really surprised everybody. I am thankful his dad was not here to see this," Parsley said. "The sheriff said Adam and his brother, Charles Tyler Livvix, stayed with their father, Everett Darrell Livvix, after the father and the boys' mother, Jennie Livvix, divorced in 1999." All of this begs the question of just how Adam Livvix managed to get a tourist visa to enter a country renowned for the tightest national security measures of any country in the world.