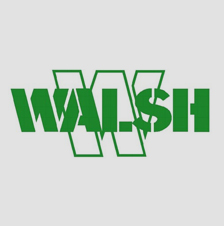 The Chicago-based Walsh Group will score big on yet another Indiana project if the Indianapolis City-County Council agrees to approve a 35-year, $1.75 plan to build a new criminal justice center project. Walsh Construction, a family-owned business with close ties to former Chicago Mayor Richard Daley and the Democratic Chicago machine, has been awarded numerous high-profile construction projects in Chicago and elsewhere over the years, including Millennium Park, John Stroger Cook County Hospital, O'Hare International Airport terminal expansions, the James R. Thompson Center and the recently-opened Maggie Daley Park in honor of the former mayor's late wife, to name just a few.
The WMB Heartland Justice Partners winning bid chosen by Mayor Greg Ballard is led by a French-based firm, Meridiam Infrastructure. This weekend, Advance Indiana reported that one of the leading partners in that winning team, Cofely Services, is at the
center of a massive public corruption scandal
in Spain in which dozens of local officials have been arrested for allegedly taking bribes in consideration for the awarding of more than $300 million in government contracts, most of which benefited Cofely Services, an international facilities management company which will hold the keys to Indianapolis' new criminal justice center if the City-County Council approves the proposed public-private partnership agreement.
Under that 35-year deal, city taxpayers will begin making payments of just under $50 million a year to Heartland Justice Partners. Meridiam holds a 70% equity stake in the project, while Walsh Investors, LLC, an affiliate of The Walsh Group splits the remaining 30% equity stake with Balfour Beatty Investments, LLC. The Walsh Construction Company, a subsidiary of The Walsh Group, will also serve as lead contractor on the project. The winning team says it will meet or exceed the City's goals for local workforce utilization and minority participation. Heartland Justice Partners says it has hired Indiana Strategic Resource Group, which is owned by Aleta Mungal, to assist it in reaching out to minority contractors. [Note: Balfour-Beatty is a British-owned investment firm and construction industry titan that focused in a Texas debate a few years back when Gov. Rick Perry
signed into law legislation written by lobbyists for Balfour-Beatty
, which allowed it and other private investment firms to purchase public assets through deals in which the state would also act as lender under yet another P3 scheme.]
In addition to numerous Indiana highway projects awarded to Walsh over the past few decades, the administration of former Gov. Mitch Daniels awarded a bidding team led by Walsh Construction to construct two new bridges over the Ohio River in Louisville costing over $4 billion. The bridges are being built as part of a bi-state agreement with the state of Kentucky and will rely on tolls paid by motorists who use the bridges to pay for them. Although Indiana and Kentucky are splitting the costs, at least 70% of the costs for constructing the bridges comes from Kentucky's side of the border, and more Hoosiers travel daily into Louisville than Kentuckians travel into Indiana, meaning Hoosier motorists will pay a majority of the toll revenues. Even with the tolls, Indiana officials expect to come up close to a half billion dollars short in paying for the cost of the bridges, which will come out of state highway funds. In addition to the bridge projects, Meridiam and Walsh are among the finalists chosen by Indiana to build that totally unneeded Illiana Expressway, a tolled highway connecting I-65 in northwest Indiana with Illinois' I-57.
Walsh has not been without controversy. In 2012, the company
settled a whistle blower lawsuit for $6.4 million
in which one of its former construction managers accused the company of over-billing the federal government by falsely submitting inflated bills from subcontractors. The City of Chicago
recovered about $36 million
from Walsh after suing it and other contractors for defective construction work on the O'Hare International Terminal expansion project that experienced huge cost overruns.
Walsh and its subcontractors have been sued in the past by black employees over claims of race discrimination related to working conditions and assignment of overtime work. The lawsuits accused managers of referring to blacks as "niggers" and "coons" and being subjected to derogatory graffiti in workplace bathrooms. An EEOC investigation of the black employees' complaints concluded "
there was reasonable cause to believe that Walsh and its subcontractors had discriminated
" against a dozen employees who filed suit against the company through its hiring and layoff practices, and by subjecting its black employees to harassment and different terms and conditions of employment. The 7th Circuit Court of Appeals, however,
denied class action certification
which had been granted in the case by the district court in Chicago.